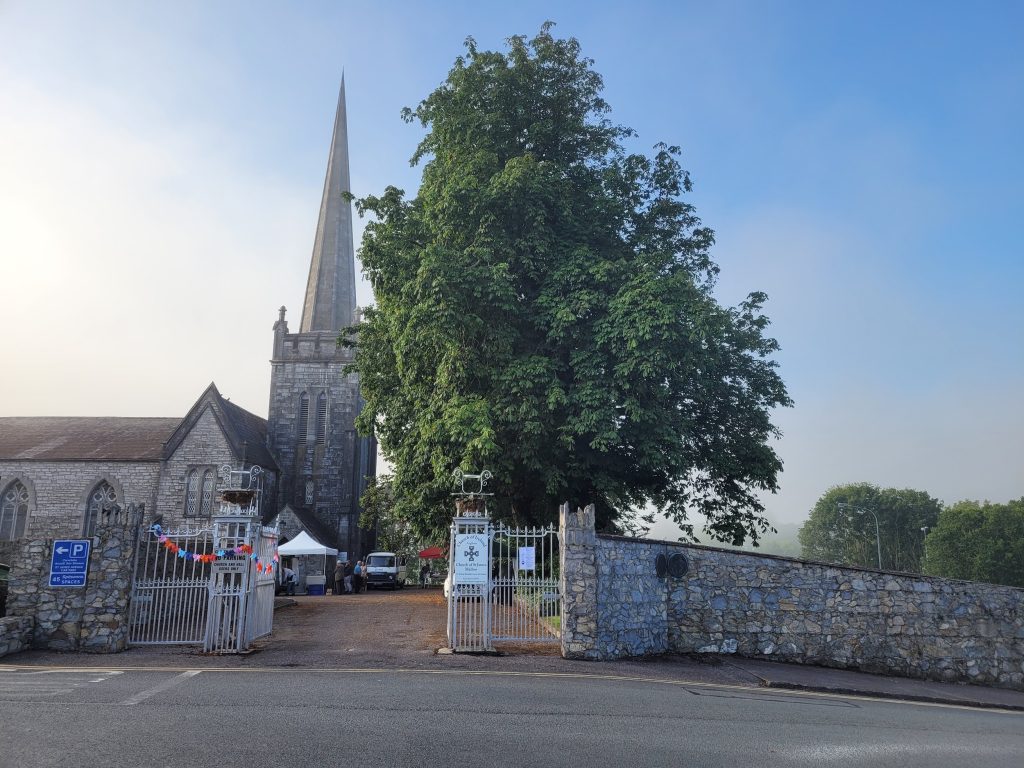 This is the place of worship for the congregation in Mallow. It is a Gothic style building though with a very distinctive 'H' shape, with a tower and steeple at one end and a large chancel at the other. It is built mainly in limestone, a local stone.

It was originally built in the 1820's to accommodate 800 people but, with the removal of the side galleries it will now hold about 350. There is a wonderful sense of space and light which is most peaceful and welcoming.
St James' Church entrance porch is home to an ancient stone. It dates from the late 1300's and is the grave stone of a James Barry who claimed to be Lord of Kilmaclenine but who was deposed by the Bishop of Cloyne. Still protesting his rights he was buried in Mallow.
This park opposite St James' Church is the original 'Magh Ealla', 'The Plain of the Swans' from which the name 'Mallow' is derived. The church was originally built down a driveway well hidden behind the main street buildings but the opening up of the new road has given the church a very prominent position. It was built in the grounds of the much older St. Anne's Church which still stands as a ruin nearby.
How to Find Us
St James Church
St James Avenue
Mallow
Co. Cork
P51 HX53